…Because Every Day Should Feel Like Father's Day
Father's Day always seems to sneak up on me, and before I know it, it's the Friday beforehand and I have no cards, no gifts, and no idea how to celebrate. So this post is not going to help you solve that problem, because I have yet to solve it myself. However, I think all of us moms and wives can do a better job of honoring our husbands in their roles as fathers all year long. Me especially, because I spend WAY more time thinking about how hard I'M working and how hard MY role is than about all of the (mostly thankless) work my husband does for our family. If we celebrate them all year long, maybe they won't mind so much when they get a card that's not signed, a gift card to Wal-Mart, and a frozen pizza for dinner on the actual holiday.
I know that in my household, Mom tends to get most of the attention and praise, while Dad usually takes on more of a background, supporting role. And maybe that's how things need to be when kids are young. But dads do so much in terms of guiding, providing, encouraging, and supporting us as moms, they deserve to be cherished and honored every single day of the year.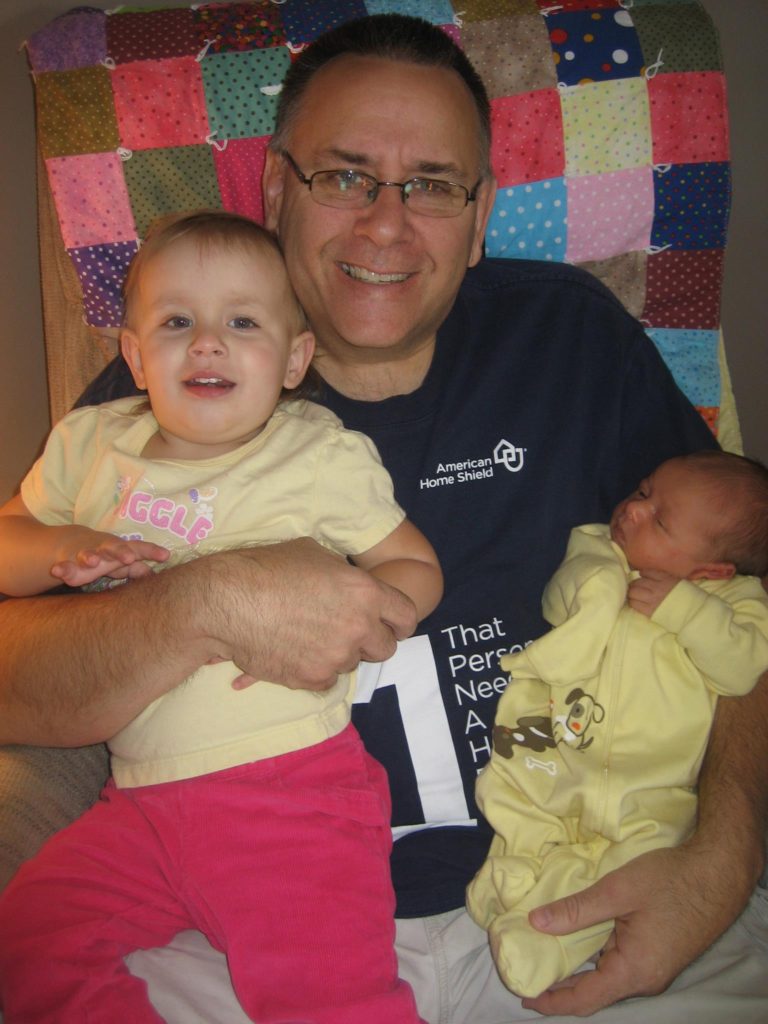 I admit that I don't show my love and appreciation for my husband as often or as clearly as I should. There are days when he comes home to a chaotic mess of a house full of whiny kids and a less-than-cheerful wife and probably wishes he could go right back to work. Or at least hide out in the garage for a while. But there are little things I've found that I can do pretty easily that go a long way toward making him feel special and happy to be home. Things like:
Doing a quick pick-up around the house before he gets home
Sending him off for the day and greeting him when he gets home with a smile and a hug (or even better, a kiss)
Asking about his day and actually listening to what he says
Making some of his favorite snacks and meals throughout the week
Giving him some "me" time to read the paper and relax
Being physically affectionate and touching him
Thanking him for what he does – big things, like his job, and little things, like putting the clothes in the dryer
Consulting him on decisions around the house and taking his advice seriously
Stopping the kids when they interrupt our conversations and making them wait until we're done talking
Giving him time for his hobbies
Letting him help with disciplining the kids
Trying to support, rather than undermine, his disciplinary decisions
Letting him wash the dishes, the toilet, and the laundry his way (even though it's clearly inferior to my way)
Not always making him the bad guy when the kids need to be punished or given bad news
Keeping my mouth shut when I want to complain to him, correct him, gossip with him, or say any of the pointless and un-Christian thoughts that crop up in my head throughout the day
Praying for him
Singing his praises to my family and friends and defending him against criticism
Dressing modestly and avoiding any behavior that might be interpreted as flirting with other men
Letting him have the remote control
Welcoming his friends and family into our home
What do you do to make every day feel like Father's Day for your husband?