I love to read books about parenting and how to be a better mom. I don't always take all (or any) of the advice in all of them, but I even enjoy parenting books that I think are totally wrong. Sometimes reading advice that I don't agree with helps me clarify why I'm doing what I'm doing as a mom. So, I haven't done everything I've read in the books that follow, but all of them (with the exception of one that I'm looking forward to reading this year) have helped me grow closer to the parent and the person that I want to be. If you're looking for inspiration to grow as a parent this year, this list gives you 21 of my suggestions.
Here is a quick version of the list with links to each book on GoodReads, where you can read summaries and reviews of the books, as well as find links to purchase them or find them at a nearby library. The rest of the post will give a quick synopsis of each book and why I liked it with a photo of the book and another link to GoodReads.
In no particular order: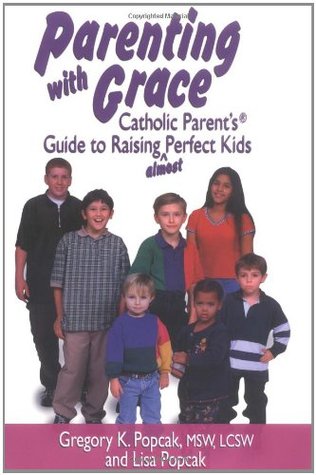 According to the back cover, this book contains "practical, faith-filled solutions to common problems of every childhood stage – sleep problems, tantrums, school/homework problems, faith issues, childhood fears, dating, dealing with technology and media, and much, much more!" I love this book because it describes almost perfectly the way I want to think and act as a parent. The basic philosophy of Parenting with Grace is to guide your children the way that God and the Church guide us (even as adults): to set high expectations, but to offer a constant means of repentance and reconciliation when those expectations are not met. This is a book by Catholics, for Catholics, but it could most definitely be read and used by Christian parents of any denomination.
If you like the book, or maybe you want to find out a little more about the authors before you read it, check out their website at https://catholiccounselors.com/more2life-radio/. You can listen to their podcasts (which I have found SO helpful) and even get personalized coaching and counseling services.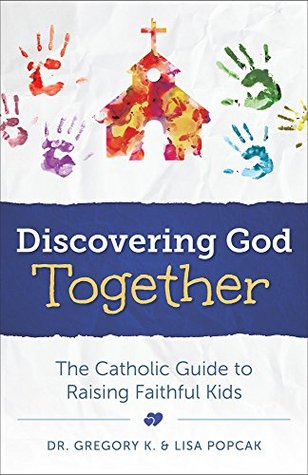 By the same authors as #1 above, this book is also about parenting, but the focus is on how to raise kids who retain their faith into adulthood. In my experience, this is both the most important and the most difficult mission of Christian parents. Again, this book is written by Catholics, for Catholics, but I think any Christian parent would find this book helpful. According to GoodReads.com, Discovering God Together teaches:
"-The five marks of a Catholic family. Are you missing the most important?
-How to keep rituals fresh and alive rather than boring and routine.
-The four characteristics of teaching your children to have the heart of a disciple.
-The one thing children need to catch their faith on fire.
-How to shepherd your kids through the seven stages of faith.
-Six steps to helping kids develop individual prayer time
-How to discern your family's charism – and what to do with it.
-How to foster your children's sense of mission."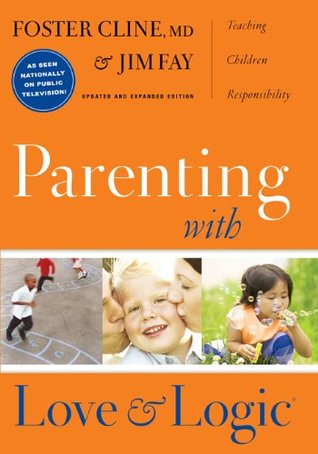 This is a book that's been around for years (31, to be exact), and it has a huge following. If you like the book, you can even take classes on this parenting method online or (when/if pandemic restrictions ease up) in person. The main takeaway for me was that if you want to raise kids who can make good decisions and thrive as adults, you need to give them ample opportunity to make their own choices – and mistakes – in childhood. The book jacket says that with this method, "Your kids will win because they'll learn responsibility and the logic of life by solving their own problems. And you'll win because you'll establish healthy control – without resorting to anger, threats, nagging, or exhausting power struggles." Who can argue with that? (Actually, book #5 on this list, by Heather Forbes, does present an interesting argument against "love and logic" parenting…)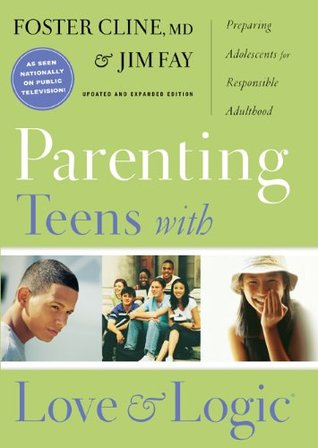 As you might guess, this book takes the ideas and methods from Parenting with Love and Logic and applies them specifically to the teenage years. So far, I have raised (or am in the middle of raising) three teens, and I've really struggled to figure out the balance between the freedom they need to prepare for adulthood and the control I need to protect them from themselves. I've found that you really do have to re-examine and adapt your parenting philosophy for kids in adolescence, and this book makes it all seem so simple and logical. According to GoodReads, "Covering a wide range of real-life issues teens face–including divorce, ADD, addiction, and sex–this book gives you the tools to help your teens find their identity and grow in maturity."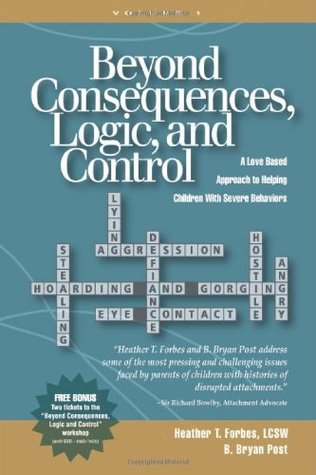 I discovered this book when we were foster parents, and while it's written to address issues specific to kids with trauma and/or severe behaviors, I think all parents would benefit from reading it. Interestingly, this author disagrees with the "Love and Logic" method, at least for children with difficult backgrounds and behaviors, but my foster parenting class promoted "Love and Logic" methods, and we could earn continuing education credits by attending the "Love and Logic" classes. Hmmm. If you're raising kids in foster care or who have behavior problems, I'd recommend reading both perspectives and drawing your own conclusions.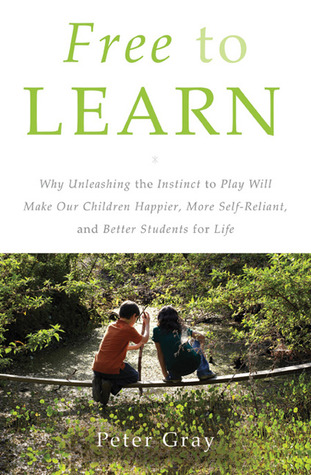 Peter Gray is a psychologist and a proponent of learning without school. If you've ever read John Holt (How Children Learn, Teach Your Own, and Learning All the Time are some of my favorites) or are interested in the "unschooling" philosophy, you're already familiar with many of the ideas in this book. If you've never heard of it, unschooling/learning without school means giving your children an education without sending them to a traditional school or using traditional schooling materials or methods at home. It's basically letting your kids teach themselves through play and pursuing their own interests, and limiting your role as parent/teacher to providing resources and guidance when they ask for it. That's probably not a textbook definition, but that's my understanding of it. If you've never studied – or questioned – our modern educational philosophy and system, you need to read a book like this. It's also a great book for homeschoolers who are struggling to make traditional homeschool curriculum and methods work for their families.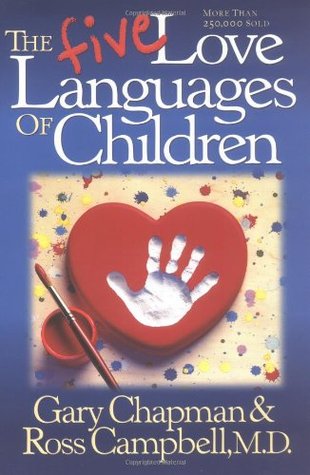 The original Five Love Languages book was designed for couples; this version uses the same philosophy and adapts it for kids. Basically, your love language is the best way for someone to communicate their love to you. My love language, for example, is "acts of service." If someone really wants to make me feel loved, they need to do something for me, like wash the dishes or clean out the garage. My husband's love language is "words of encouragement," so to make him feel loved, I need to tell him why I think he's such a great guy. On the other hand, if he tries to show his love for me by telling me how great I am, I tend to think "Oh yeah? Well then SHOW it, you lazy bum!" Actually, that's not 100% true; each of us needs all five methods of communication, but we definitely need MORE of the one that feeds us the most. Each child has his or her own preferred love language, and by figuring out what it is, we can strengthen our relationship with that child. Now that I'm writing about it, I think I need to revisit it and try to figure out some of my younger kids. It really does help!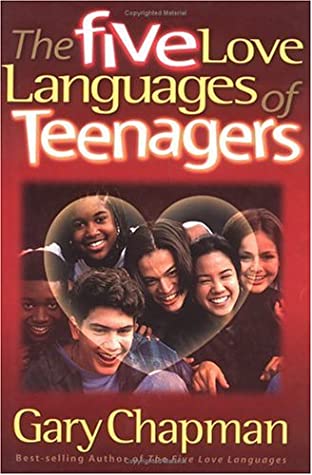 As with The Five Love Languages of Children, this books takes the concept of the five love languages and applies it to teenagers. As I said earlier, teens really are different from kids, and the way we express our love to them has to adapt as they get older.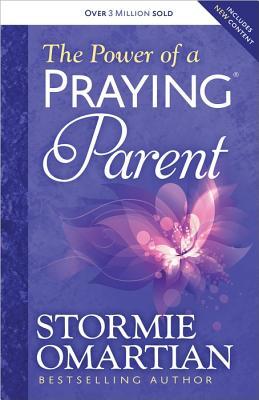 I wish I prayed for my kids the way Stormie Omartian prays for hers. This book has a short reading, a prayer, and a few bible verses to use when praying for your kids in different circumstances (for example, maintaining good family relationships, attracting Godly friends and role models, and rejecting sexual immorality). I've read it many times, and I hope to read it many more. The prayers are excellent, and the readings tell stories from the author's life that relate to the topic at hand. If you've ever felt like a certain situation with your child is absolutely hopeless, and you're powerless to do anything about it, use this book to help you pray about it! Sometimes it's the best – or only – thing you can do.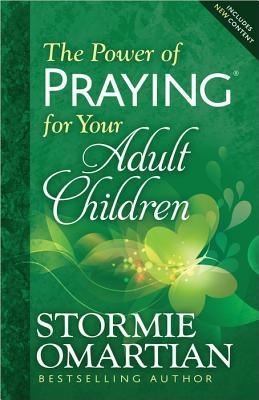 Many, many times, I have wondered how I could possibly help my older children find and follow God's will for their lives. Young adults face so many decisions and temptations, and it's rare that they actually ask for our advice (or listen to it when we offer it unsolicited). This book helps parents to pray for their adult children's specific needs (some chapter titles include: "Find freedom, restoration, and wholeness;" "Understand God's purpose for their lives;" and "Be protected and survive tough times"). This is one you'll refer to again and again.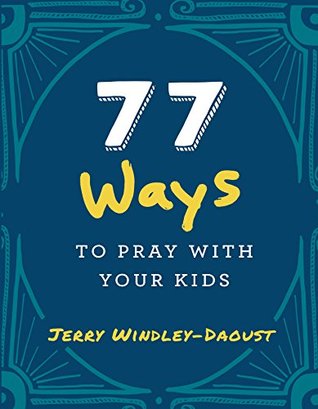 Teaching kids to love prayer doesn't have to be elaborate or difficult. This book has tons of simple ideas for kids of all ages, most of which have been helpful for my own prayer life. This is a Catholic book, and some of the prayers are specifically Catholic, but many are not. One of my favorite ideas (which I still haven't actually done) is to make a pillowcase with a favorite prayer or bible verse on it to help kids remember to pray before bed. Wouldn't that be great?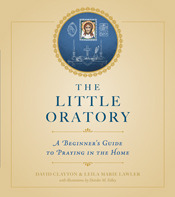 The "little oratory" is a spot you create in your home dedicated to prayer and displaying sacred art and items. It's a table, or even just a shelf on a bookcase, that reminds you and your family to make God the center of your home and your lives. This book gives you a plan for building a little oratory from items you already own and using it to bring your faith alive for your children. I've added a little oratory and more and more sacred artwork to our home over the years, and even if you never point it out or talk about it, I firmly believe that seeing crosses, crucifixes, religious paintings and figurines, and other visual reminders throughout the home helps build our families' faith in a real and significant way.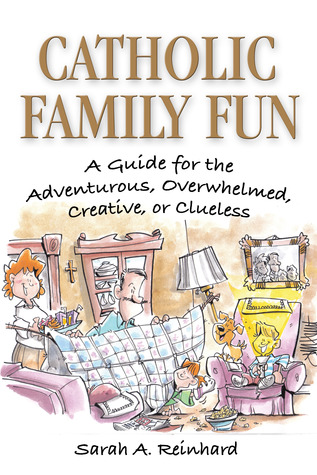 I'm the first to admit that when it comes to organizing family activities, I'm pretty terrible. Even simple things, like playing a board game, just don't ever seem to happen, or if they do, they end in sobbing and screams of "I hate you! I'm never playing with you again!" What I like about this book is that many of the activities are free and require absolutely no preparation at all, like running laps around the house or singing silly songs together. Most of the activities can be adapted so that you can either bring in the "faith angle" or leave it out, which I appreciate because I'm not always in the mood to make everything a "teachable moment." Sometimes, we just want to have fun just for the sake of having fun. If you struggle, as I do, to get your kids to do anything together except bicker, give this book a try.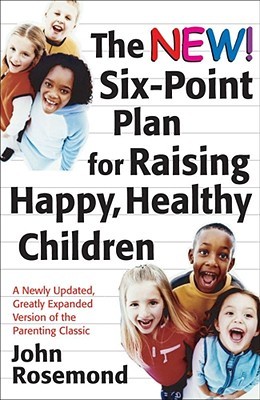 I actually have the "old" edition of this book, which was probably the first parenting book I ever read, almost 20 years ago. Rosemond advocates what I would call a "traditional" parenting style that teaches kids responsibility and independence by giving them responsibility and independence. Parents, not children, are the rightful center of the family. This book is a no-nonsense, back-to-basics guide that I think is particularly helpful for modern parents who are overwhelmed by all of the different and conflicting advice circulating today. If you want to raise your kids the way your grandparents and great-grandparents did, this book will show you the way.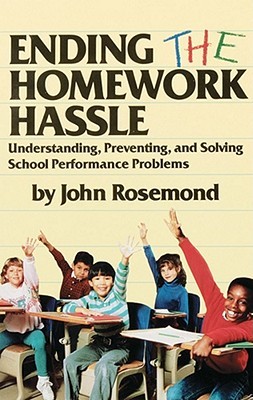 If you have a child who struggles with homework, you need to read this book. This is another oldie-but-goodie from John Rosemond that will help you and your child's teacher(s) put the responsibility for homework problems back on the child, so you can end what he calls the "homework hassle." You know, that never-ending cycle of trying to help your child get his work done and him not wanting to do it and you getting more and more upset and more and more involved as he cares less and does less about it and his grades get worse and worse, while the teacher focuses all of her attention on helping you fix the problem rather than expecting the child to fix it himself? This book gives you a practical, concrete plan for eliminating the homework hassle and letting go of your need to make your child's school performance your problem.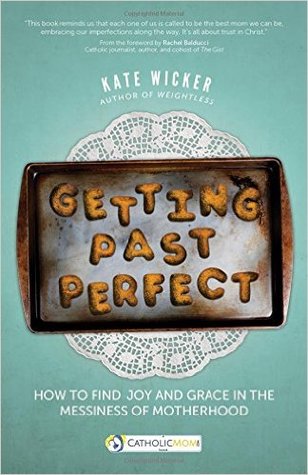 If you struggle with feeling inferior to other moms and find yourself constantly comparing yourself and your kids to other families, this book will help. With chapters like, "Perfectionism, Supermom's Kryptonite: Being Imperfect Is All That Is Expected of You" and "I Am Mother! Hear Me Roar!: Your Child's Success Is Not A Measure Of You", this book really helped me get over myself and accept – embrace, even – that I am not perfect, and neither are my kids.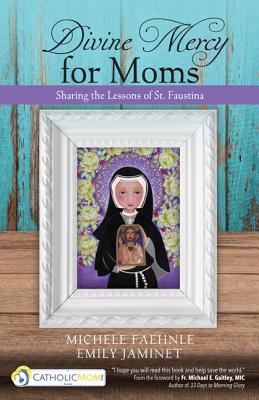 This book is all about mercy, a concept that I think many of us forget about in our busy, achievement-driven, self-focused lives. Through the teachings of St. Faustina, a famous Catholic saint, this book teaches us how to be more merciful in our daily lives as mothers. It isn't specifically focused on child-rearing, but the authors do incorporate many ideas for teaching children about mercy and helping them carry out spiritual and corporal works of mercy. In our quick-to-judge, slow-to-forgive culture, I think we all need a reminder that "…the judgment is merciless to one who has not shown mercy; mercy triumphs over judgment." James 2:13.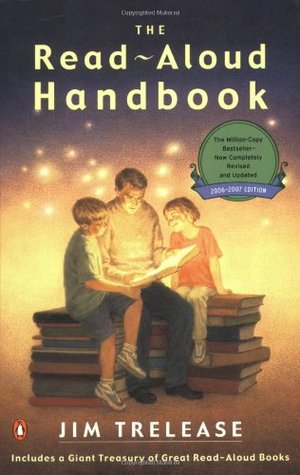 I have the old version of this book, which has been around for almost 40 years, and I love it. One of the failures I feel worst about as a mom who loves to read is that most of my children don't like it at all. They look at reading as a chore and will only grudgingly listen while I read to them. I bought this booking hoping to get some ideas for changing that, and I wasn't disappointed. If nothing else, it has encouraged me to persist in reading aloud, even when no one seems to be getting anything out of it. This book has some great practical ideas for implementing read-aloud time in your family, as well as ideas for good read-aloud books.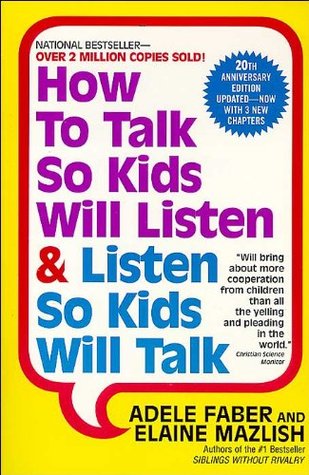 I got this book in the hopes that it would help me have an actual conversation with my teenagers, and I think it has. I tend to forget all of the rules of human interaction when it comes to my kids, and this book was a good reminder that hey, kids are people too, and you should talk to them as such. They deserve to be listened to – really listened to – and treated as though their ideas matter (even if you think they're wrong). The number one best way I've found to get my kids to listen to me is to make a habit of stopping what I'm doing and giving them my full attention when they want me to listen to them. I think this book might come off as a little hippy-dippy (it was written in 1982) to some, but I definitely learned a few important things from it.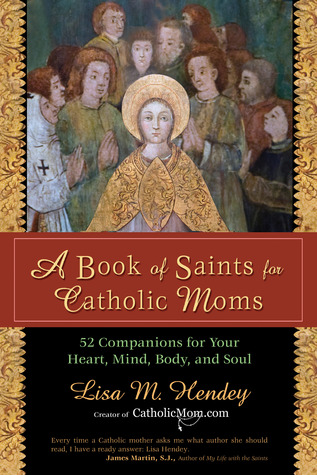 This one is on my own reading list for 2021, so I can't really give my thoughts on it, other than to say I'm excited to get started. This is another Catholic book, but if you aren't Catholic, don't let that turn you off. These are 52 inspiring stories about famous heroes of the faith (one per week for a year) with scripture verses to study and related activities to do for moms and for kids. I truly don't think you need to be Catholic to learn from it.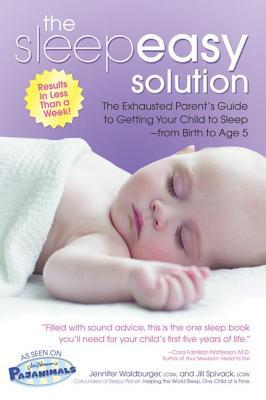 Getting a good night's sleep seems like such an easy thing to do…unless you can't. If you're having trouble getting your baby or toddler on a sleeping schedule that doesn't leave both of you cranky and exhausted, this book will change your life. I've never had a baby who slept through the night, but the closest I ever came was when I was using this method with my 3-year-old. It was so close to working, and then my 2-year-old came along and I gave up. So many people will tell you how easy it was to get their baby to sleep all night and proceed to give you all kinds of unhelpful, vague advice that you've heard a hundred times before. This book is not like that. You get real, detailed, science-backed strategies that even 8-time baby-sleep losers like me can implement. If I can do it, so can you!
Happy reading! Please, leave us a comment and share your favorite parenting book!