There is a part of me that truly loves Christmas shopping. In years past, I've had a great time scouring the aisles and the internet for just the right gifts for everyone on my list. I love the idea of expressing my love for family and friends by giving them a well-thought-out gift. However, as time goes by, I find that I get less and less joy from Christmas shopping and gift giving. As my family and extended family accumulate more and more stuff, it gets harder and harder to find a gift that will be appreciated. I cringe at the thought of trying to find the space for more toys, more clothes, and more gadgets in my own already-full house. I have flashbacks of last year's Christmas, and all the years before it, when the gifts I spent so much time planning, buying, and wrapping earned little more than a momentary flicker of interest from my kids. I wonder – is the time energy I pour into gifts worth it? Should I be preparing for Christmas in a different way?
The short answer is, "yes." I've decided that my typical preparations for Christmas, which center on decorating, buying gifts, wrapping gifts, baking, attending Christmas parties, and planning family get-togethers, don't really reflect my values (or what I claim to be my values). I want Christmas to be about God. I want it to be about prayer and reflection and thankfulness for the spiritual and material gifts I already have. I want it to be about enjoying my kids and being a role model for them. I want it to be about stillness and silence. I don't want to have a huge credit card bill to pay off. I don't want to spend hours trying to figure out what to give everyone, when none of us really needs or even wants for anything. I don't want to bake a bunch of cookies that no one eats.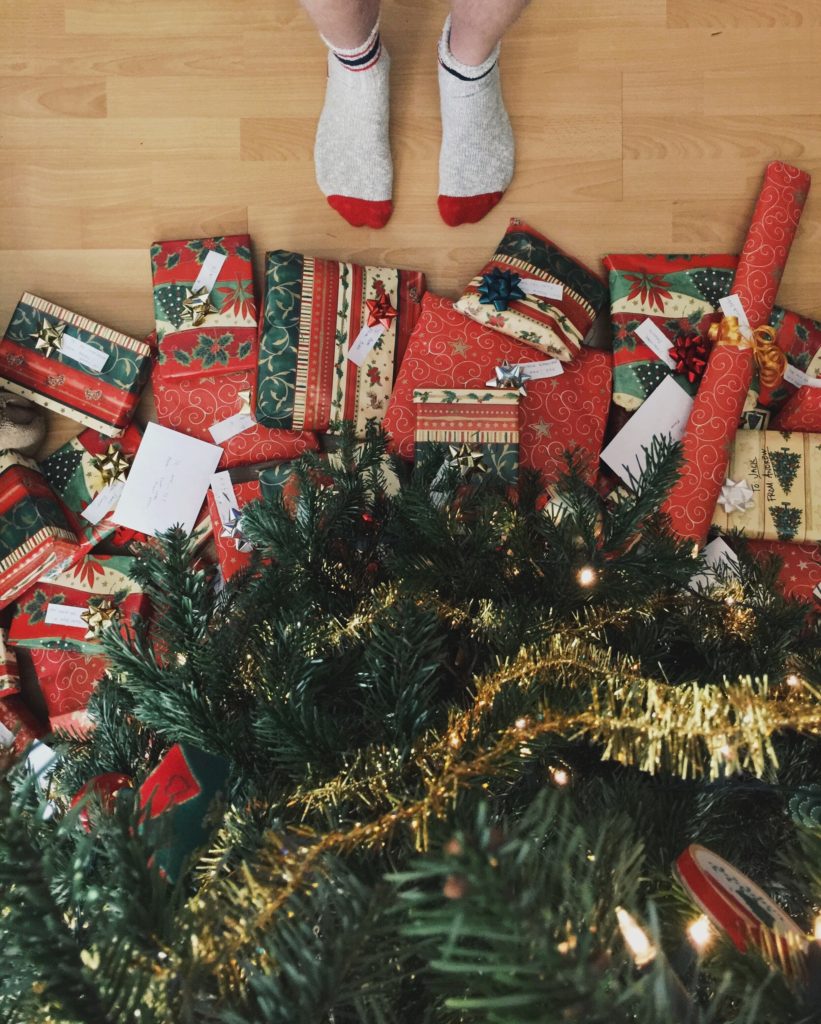 But it's hard to do things differently. Gifts are expected. Prayer is hard. Kids want to eat dinner and go off to do their own thing, not sit around the table together and talk about Jesus. As a parent, spouse, child, sister, niece, and friend, I don't want to disappoint or neglect anyone. Making Christmas special without gifts takes a lot of thought and effort – at least it seems like it would. Every year, I vow to stop the gift giving, or at least curb it, and every year, pressed for time and overwhelmed by the pressure of creating a new tradition, I end up doing the same things I've always done. This year seems dangerously close to going the same way. I'm trying to limit myself to the following:
No new Christmas decorations.
One cookie and candy baking session, the products of which will go to a nursing home.
$20 per child limit for gifts, plus candy for stockings (and $50 per adult child). We were originally thinking of doing a 2-day, 2-night mini-vacation as well, but my husband is not too keen on this idea (mainly because of the 2-year-old and newborn). I'm trying to sell him on a 1-day, 1-night vacation instead…especially now that I've already mentioned the idea to the older kids (why did I do that?).
2-3 fun holiday activities & volunteer work with the cousins instead of buying each other gifts.
Handmade gifts for adult family members.
Usea Jesse tree and Advent calendar for dinnertime devotions. Attempt to do this every single evening from the end of November through Christmas.
Start a daily prayer routine for myself (again) and actually stick to it this time.
I've spent my $20 per child limit already and am already feeling pressured to buy more. $20 isn't much in today's world, especially when my kids' wish lists include stuff like "iPhone" (hundreds of dollars? I don't even know the exact cost) and "Hatchimal" ($50+). Our mini-vacation, even at 1 day and 1 night, will probably cost $500. Is that worth it? I love the idea of creating lifelong memories, but could I be creative and create them at home instead? I have some great ideas for new traditions (like the Jesse tree) but I know I'll be tempted to forget about them because of the extra time and energy they'll take, and my children's utter lack of enthusiasm for that kind of stuff.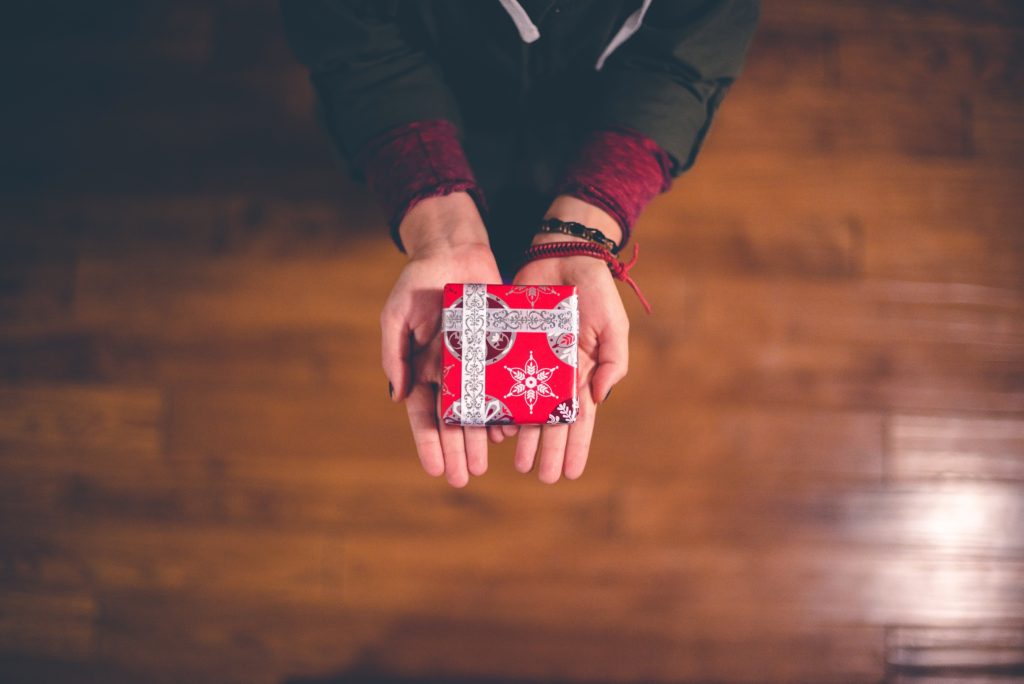 I would love to experience real spiritual growth this Advent and Christmas season. I would love even more to see it in my kids. I would love to be an encouragement to other moms who want to celebrate the Christmas of Mary, Joseph, and Jesus, rather than the Christmas of Santa, Rudolph, and Wal-Mart. I think we all tend to get caught up in doing more and decorating more and buying more because, no matter what we do, we never quite feel satisfied. We assume the Perfect Christmas is out there, we just haven't created (or purchased) it yet. Maybe if we bought another tree, or took a ski trip, or finally found that perfect gift. Maybe next year. In Practical Theology, Peter Kreeft's condensed guide to St. Thomas Aquinas's Summa Theologiae, Kreeft says this:
"There is a mystery about our desires: they have no limit! We are never totally and absolutely satisfied. Why? Because they are about God."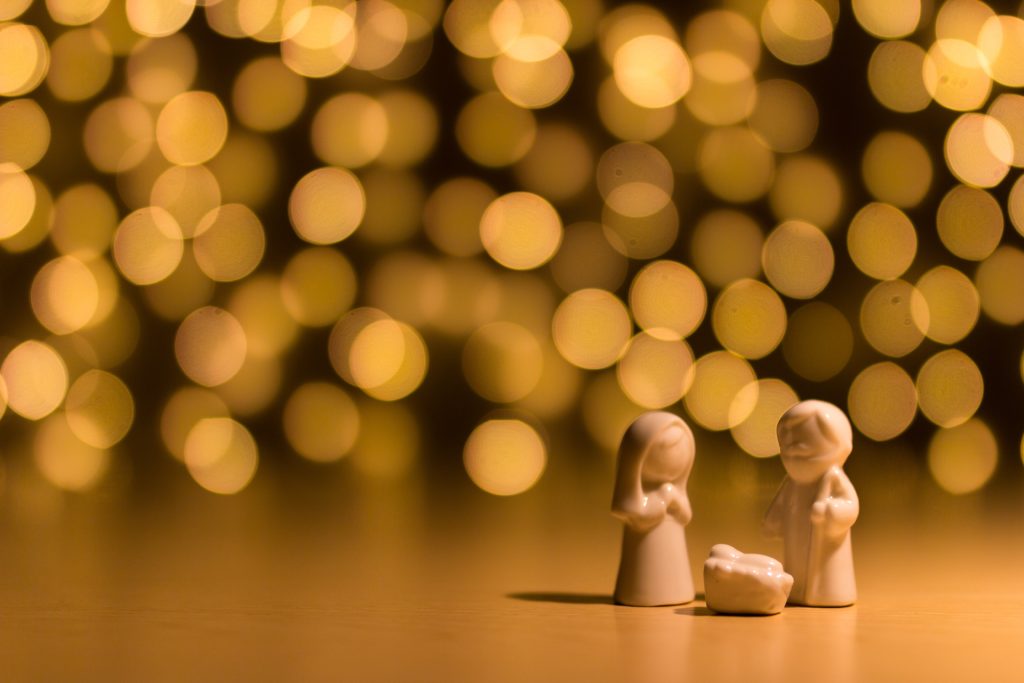 Only God can satisfy our desires, because God is what we need – and He's the only thing we need. He gave us our desires to lead us to Him, not to the perfect Christmas. No amount of decorating, gift-giving, or even family memory-making we do will ever make us truly happy during the Christmas season, or any other. Let's decide together to let go of our vision for the perfect tree, the perfect gifts, the perfect celebration. Let's stop caring what everyone else is doing and accept that, from the outside, it will appear that they're doing Christmas better than we are. Let's stop assuming that our kids will be devastated or scarred for life if they don't get "enough" presents. Instead, let's give ourselves a different kind of gift: the time and energy to build relationships – with our families, and with Jesus, through prayer.
Are you doing something different this Christmas? Share with us in the comments!